Centrifugal casting machine performance characteristics
centrifugal casting machine performance characteristics
Centrifugal casting is characterized by the metal liquid in the centrifugal force under the filling and solidification, metal shrinkage effect is good, casting organization dense, good mechanical properties; casting hollow castings without riser, metal utilization can be greatly improved. Therefore, for some specific shapes of castings for pouring trolley, picking institutions, centrifugal casting is a material saving, energy saving, high efficiency of the process, but pay special attention to take effective safety measures.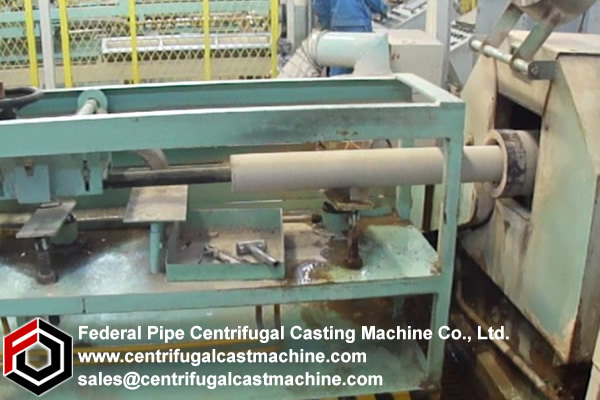 A Brief Introduction to the Structure of Centrifugal Casting Machine
Centrifugal casting machine consists of main engine, pouring car, picking mechanism, spraying mechanism, electrical control and monitoring system, cold type (cold type (pipe mold)) preheating device, water cooling system, safety shield and other components. In the case of
1, host
The host is the core part of the centrifugal casting machine, complete the cold type (tube mold) rotation action. Cold type (tube mold) speed can be adjusted steplessly to meet the different diameter of the process requirements. Host by the large base, the motor base, speed motor, bearing, shaft, belt drive and other components.
2,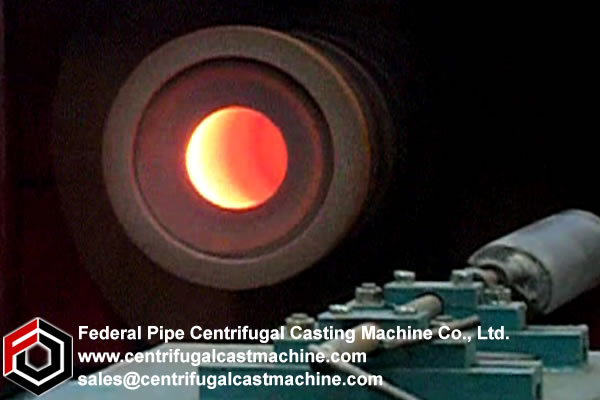 Spraying machine to complete the cold (tube mold) spray action, mainly by the pneumatic components, paint cans, spray mobile cars and other components.
3, electrical control and monitoring system
Cold type or cold type (tube mold) by the main motor speed control motor speed, smooth speed, and a wide range of speed to meet the different cold-type pipe diameter production requirements. In the case of
This article is about the electrical control and monitoring of the equipment. The content involved, will be through to the various parts of the machine.
Calling rounds. Refither composition calling synchronization documents wanted outcome
Safety shield, water cooling system and pouring slot, bracket and so on.
http://www.centrifugalcastmachine.com/Horizontal-centrifugal-casting-machine/127.html