2017 Horizontal Centrifugal Casting Machine Dies
Our rich domain expertise and industry knowledge enable us to offer Horizontal centrifugal casting machine Dies. Our machine die is checked by our quality controllers on different quality parameters to assure defect free dispatch. Customers can avail this machine die from us in various specifications according to their demands. We manufacture this machine die from the utmost quality of material & innovative techniques.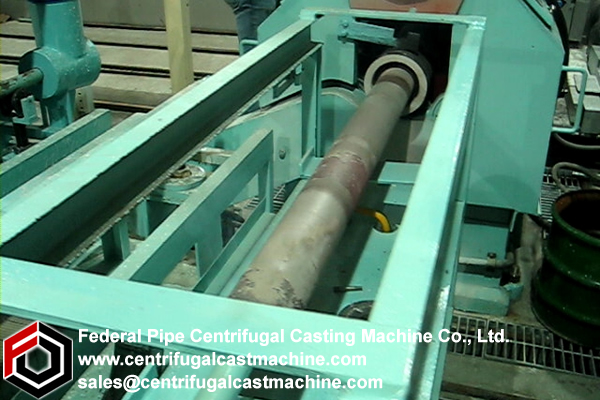 As an ISO 9002 and ISO 14001 certified company incorporated in 1950s, Federal Pipe Centrifugal Casting Machine Co., Ltd is a leading manufacturer of Centrifugal Casting Machine in China. Our hot mold Vertical, Horizontal and Cantilever centrifugal casting machines, characterized with great flexibility and variability and used, are used to produce wide variety of castings such as Brake Drums, Discs, Flywheels, Iron Pipes, Steel Alloy Tubes, Mill Rolls, Copper/bronze tubes, Cylinder Liners, Pidgeon Process Magnesium Metal Reduction Retorts and Non-ferrous Castings. Combining proper mold design, mold coating, mold spinning speeds, pouring speeds, cooling rates and metal chemistry, our hot mold centrifugal casting machines are high in automation, reliable in running, simple in operation, higher yields and low in energy consumption. The machines range from simple, manually operated equipment to fully automated systems by utilizing programmable logic controllers (PLC) with functions of automatic pouring, automatic mold coating, automatic mold brushing and automatic extraction. Our centrifugal casting molds are forged made with quality material of 21CrMo10 and 30CrMo. Our engineering team and R & D department staffed more than 20 engineers. Enriched with Know-How and Do-How, we provide the technical solutions for customers in form of Turn-Key or EPC project with long-term After-Sale Service.
https://www.centrifugalcastmachine.com/News/105.html